12 tags
Matchmaking Versus Online Dating
As a matchmaker who's also co-founded an online dating site, I admit it is quite fun having toes in both ponds. On the one hand, you have the matchmaking world demonizing online dating to convince would-be digital daters to turn to the personal love hunters. On the other hand (or toe? I did say I had toes in ponds…), you have online dating sites that could care less about the matchmaking world. ...
14 tags
Valentine's Day Flowers Office Delivery, Yay or...
Guess what, gentlemen?! You're definitely buying flowers this Valentine's, and you're absolutely sending them to her office!  Theoretically, Valentine's Day is about proclaiming the love you have for the woman in your life. Theoretically. That's it. Period.  Realistically, it is really about women showing to the other women that they work with that they do not in fact go...
4 tags
Oh, yay! AgapaMe.com launched last week! →
Agape Match has officially expanded and has added an online dating platform for Greek singles to connect.. and fall in love!!! WOOO!!!!  What is AgapaMe.com:  AgapaMe.com is an online dating site for Greek Singles designed by a driven Greek matchmaker who understands how to successfully match people. Shared core values, aligned communication patterns, and scientific compatibility matching are...
6 tags
Spare a minute, won't you? Vote for me.
Hey there! Happy New Year! I need exactly 40 seconds of your time. I was nominated for Best Matchmaker at the 2013 iDate Awards! (yay!) Part of how they decide the winner is through popular vote, and I need your help! Simply go to www.idateawards.com, scroll down to Best Matchmaker and vote for me! Last day to vote is January 4! (So do it now? Please?) You rock!!! xoxo Maria
17 tags
I love my dad.
I contemplated what I ought to name this post, as it's quite self evident that many of my friends have heard or seen the infamous Best Buy commercial by now, where I proudly proclaim that I bought my father a smart TV. Then my father stole the show with his mustache and Greek speaking suave. Ah, five seconds of fame.  I'm just going to be quite blunt right now. I flipping love my...
5 tags
My 28 Year Old Self, A Manifesto
I'm 28! Apparently I enter some Saturn planetary alignment today, which means nothing to me as I don't know if I believe in astrology, but according to my friend, Bianca, things are about to get "cray" crazy. (Funny enough, my dating history includes all the men I've dated to be born the same week in August, same day in September, or the first half of February. Do...
7 tags
7 tags
Small Business Saturday - Support your local... →
12 tags
Free memberships for you and you and you...
In case that you haven't heard already, AgapaMe.com is a new online dating site for Greek singles, powered by Agape Match, one of the leading dating services for Greek singles. Shared core values, aligned communication patterns, and scientific compatibility matching are the tools we use to connect you with the right one. At AgapaMe.com, you will find someone who shares your values, your...
5 tags
It's The Clean Freak vs. The Slob: Who Wins in the...
"What could you really do? Common sense really—-either suggest that they pick up after themselves or hire a maid. My best advice is to teach them how you organize yourself and perhaps it'll catch on. Usually, people are "slobs" because they lack organization and order. Show them the way with an Ikea catalogue and a label maker!" - Maria Avgitidis Read more at...
Manhattan's Impending Uptown-Downtown Civil War:...
Cue the Gangs of New York soundtrack! Fellow Downtowners, WE MUST UNITE! (I'm a displaced Chelsea-er. Which side did you think I'd be in?? Candle me up!)  gawkercom: Manhattan is a city divided by power: uptown thrives and strengthens on electricity and wifi and artisanal cheese, while downtown grows meaner and leaner with each passing day in the dark. There are 1.6 million...
5 tags
Sandy Cleanup: Your Love Life
Always count on a natural disaster to put things in perspective, including your love life.  Not sure where your last relationship was going? Have you been waiting for him to finally call you back and ask you out again? Finally had sex, he said he'd call and it's been two weeks? (What? Two weeks…!? Dude… come on! He's a d*ck. He even knows it.)  Then Sandy came swinging by and...
6 tags

11 tags
5 tags
How to meet someone new in…. CANADA! You could also follow my advice if you live outside of Canada, unless you live in Saudi Arabia or Yemen. My advice may get you killed there. Definitely do not follow my advice if you live in Saudi Arabia or Yemen!
7 tags
"Well, what could you really do? Common sense really—-either suggest that..."
– Maria Avgitidis, in Betty Confidential's Expert Panel Question: It's The Clean Freak vs The Slob: Who Wins in the Relationship? 
10 tags
9 tags
Wedding Crash Tip: Lebanese/Armenian Weddings are...
Last night, my step- cousin, Nishan, got married to super fabulous Aline. (Essentially, Nishan is the luckiest man alive now.) Ever been to a Lebanese/Armenian wedding? Holy crap! They can DANCE! I highly recommend you all find Lebanese/Armenian hybrid couples and wedding crash.
15 tags
I absolutely love The Pappas Post. Created by Gregory Pappas (one of my favorite Greek Americans ever!) The Pappas Post is a great online news source featuring amazing and wonderful things happening in the Greek community. Lately, press about Greece or Greeks isn't always so positive, so having an online community that promotes Hellenism and features Greeks in Greece and the Diaspora...
2 tags
Notice to Agape Match members: Database Transition
This week, we are transitioning our Agape Match members to a new database. Our new database rocks for two reasons: 1) Much more efficient matching on our end. Yay! 2) You can now log in, view what you've submitted, and update your information! If you've signed up in the past, you will be receiving an email your username and password. Questions? Email us at info@agapematch.com.
8 tags
"Hate's a strong word! One of three scenarios is probably going on in this..."
– - Maria Avgitidis, Agape Match Response to dating question, My Date Hates My Pet - Do I Say: "Down, Boy" or "Stay?", as featured in Betty Confidential.
3 tags
Meet our new Client Relationship Manager!
We've hired someone new on to the Agape Match team: Maria Chronopoulou. Maria currently lives in Boston and will be acting as our new Client Relationship Manager. We recently conducted a short interview to introduce you to Maria. Check it out below! Maria! Another Maria at Agape Match… How do you think you'll manage the confusion? I think that there should be no confusion at...
4 tags
"He's amazing!!! I cannot stop gushing about him! It's..."
– Email I received today from an Agape Match member. So, so happy for both of them!
7 tags
Hey Boston... Have any singles?
I'm looking for single women from Boston, ages 32-40, who are Greek, fun, witty, and warm, that are looking for a serious relationship that could lead to marriage and babies. That's right.. BABIES!  Know anyone?  Send 'em my way! I may have a match for them for free!  Ohhh snap!  To sign up, go to http://agapematch.com.  xoxo Maria
4 tags
Agape Match is looking for an intern!
Our amazing intern should exhibit the below qualities: They should be outgoing, confident, and personable. Creating trust right away is key, and at Agape Match, we favor warm and sympathetic personalities to help us on our mission of finding love for our clients. They should be professional. You know how nerve wrecking a first date can be? Yeah… working at a matchmaking firm is like being on a...
9 tags
Whatever happens in Greece over the weekend, remember that love is recession proof. Everyone wants a piece of αγάπη in their lives, regardless of what currency they operate in. <3
8 tags
This Week's Date Tip
Never trust a person who's photos on their online dating profile are of them only in sunglasses. 90% chance they are cross eyed. 10% chance they have a girlfriend. 
5 tags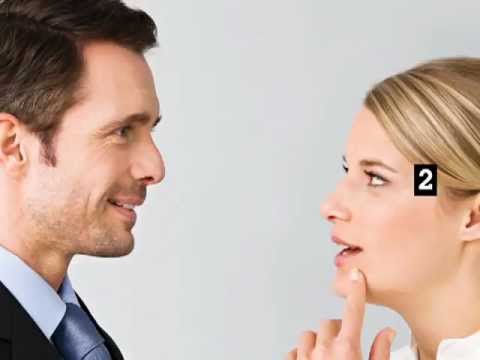 2 tags
8 tags
Where the Heck Do You Meet Singles? →
Check it out! I was featured on an internet radio show called The Naked Truth About Dating, hosted by the amazing *flirt expert* Rachel DeAlto. The show focuses on three of the top issues facing singles – 1) Where to meet people, 2) How to snag that special someone, and 3) How to pace the relationship so it doesn't fizzle out! Listen here! 
6 tags
Expert Panel – Should Single Moms Include their... →
"This is pretty tricky. The problem with online dating is that things we consider in "normal world" to be preferences can be miscommunicated as dealbreakers in "online world." Single parents are in a bad position online, since most members tend to default browsing members without children. That said, if you are a single parent, you're sort of a package deal! Whoever dates/marries you is also...
2 tags
Just found out Sofia Vergara is single again. Immediately thought, "How hard would it be to get her into my database?" Oh, the life of a matchmaker.
6 tags
2012 Matchmakers Conference Photos →
Just a few photos I took with my iPhone mixed with Michelle Jacoby's photos from her iPhone. 
5 tags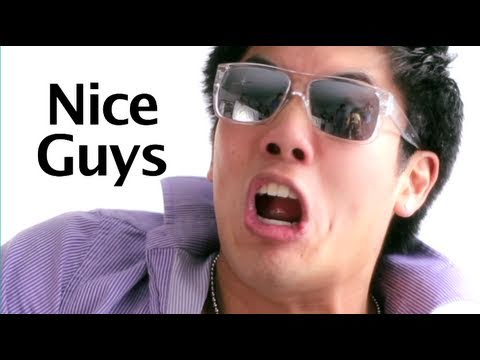 3 tags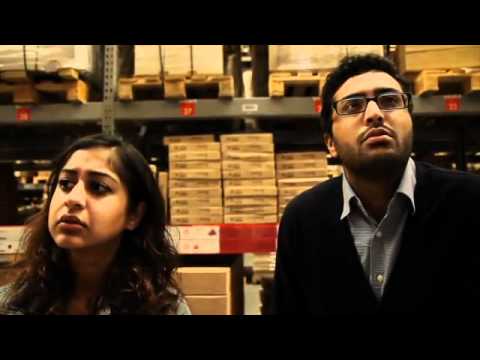 6 tags
Lady, You Really Aren't "Crazy" (via The Gloss) →
"I think maybe there is some confusion on what crazy is. Dudes of the world – if you do not return your girlfriend's calls for a week, and she shows up at your door yelling, she is not crazy. She is angry at you. There's a difference. "Crazy' would be if you did not return her calls for a week and she decided she was a lighthouse." - Jennifer Wright  Read the entire brilliant and...
3 tags
The Downside of Cohabiting Before Marriage →
"Women are more likely to view cohabitation as a step toward marriage, while men are more likely to see it as a way to test a relationship or postpone commitment, and this gender asymmetry is associated with negative interactions and lower levels of commitment even after the relationship progresses to marriage. One thing men and women do agree on, however, is that their standards for a...
4 tags
Watch
Καλή Ανάσταση to all of my friends celebrating Easter this Sunday. Now, a video clip with my mother and hard boiled eggs. Καλό Πάσχα!
10 tags
How to Turn Down an Online Date →
"In online dating world, even moderately attractive or seemingly successful members are showered with adoration as if they were celebrities. Saying "no thanks" to every person who happens to wink your way seems rather tedious. If you're not interested, just don't respond. You don't know them personally, and you're certainly not the only one they probably copy/pasted that message to. Love is a crap...
5 tags
8 tags
7 tags
3 tags
5 Ways Modern Men Are Trained to Hate Women →
"It's like that for most men, most of the time. We're starving, and all women are various types of food. Only instead of food, it's sex. And we're trying to conduct our everyday business around the fact that we're trying to renew our driver's license with a talking pair of boobs. So, from about age 13 on, around 90 percent of our energy and discipline is...
2 tags
How to Not Suck at Your Next Relationship
We've all got baggage from previous relationships that we pretty much have to sort through before we head into the next one. It can be pretty ugly with all the emotional distress and energy that has been invested into forcing the relationship to work a few more months/years than it should have. This is followed by the dreaded break up, where you may or may not have slammed your hand into the...